EXPERIENCE
Trish has been caring for dogs since 1995. She started out as a Kennel supervisor at a local veterinarian office. In 1996 Trish became a veterinary surgery tech up until 2013 when she decided to open a boarding facility. She has been caring for dogs and loving them like they are her own ever since.
Meet Our Animal Care Team Members
Trish Manring
Owner/Scheduling-Booking/Animal Caretaker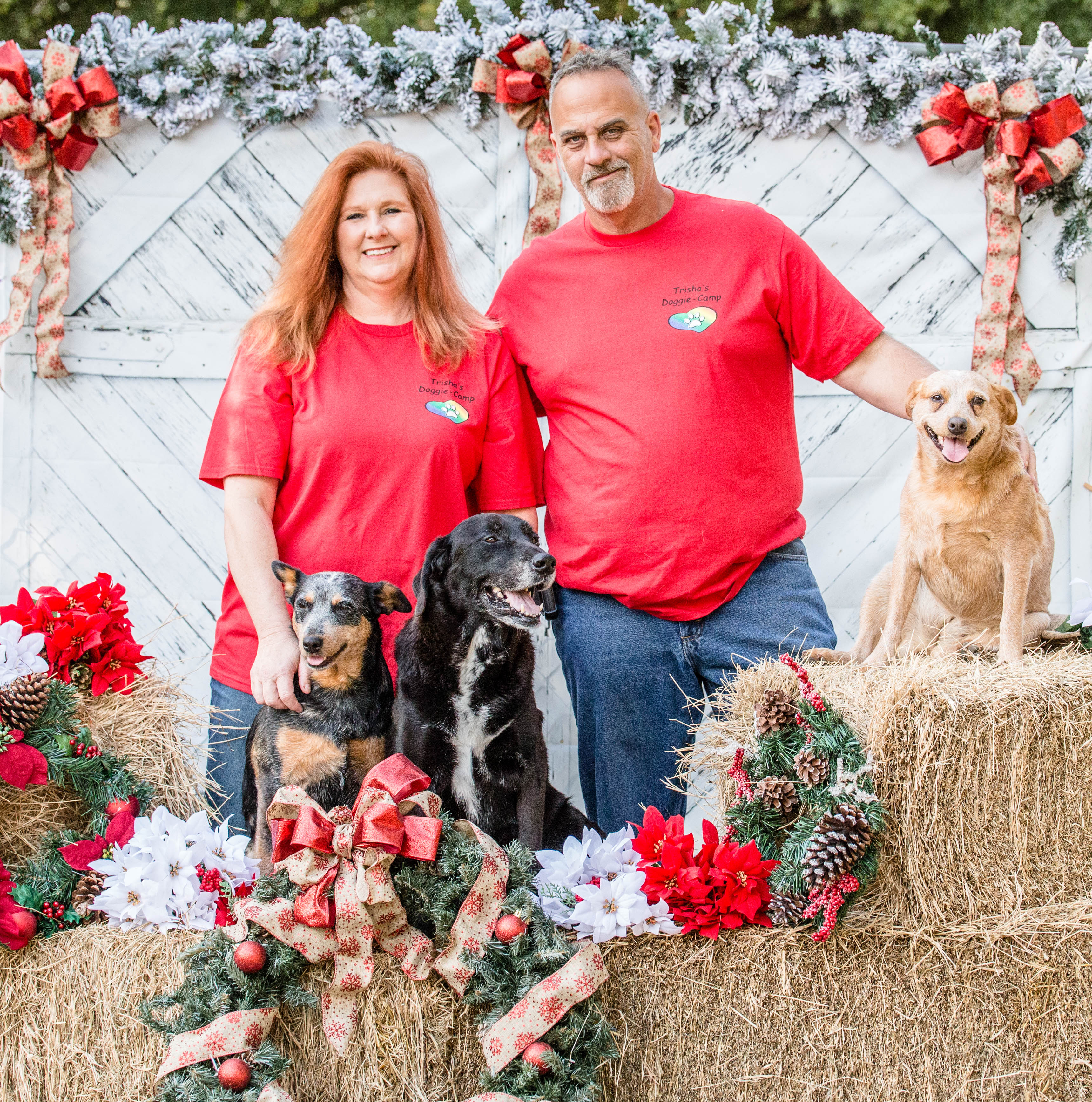 Steve Manring
Owner/Bark Bus Chauffeur/Animal Caretaker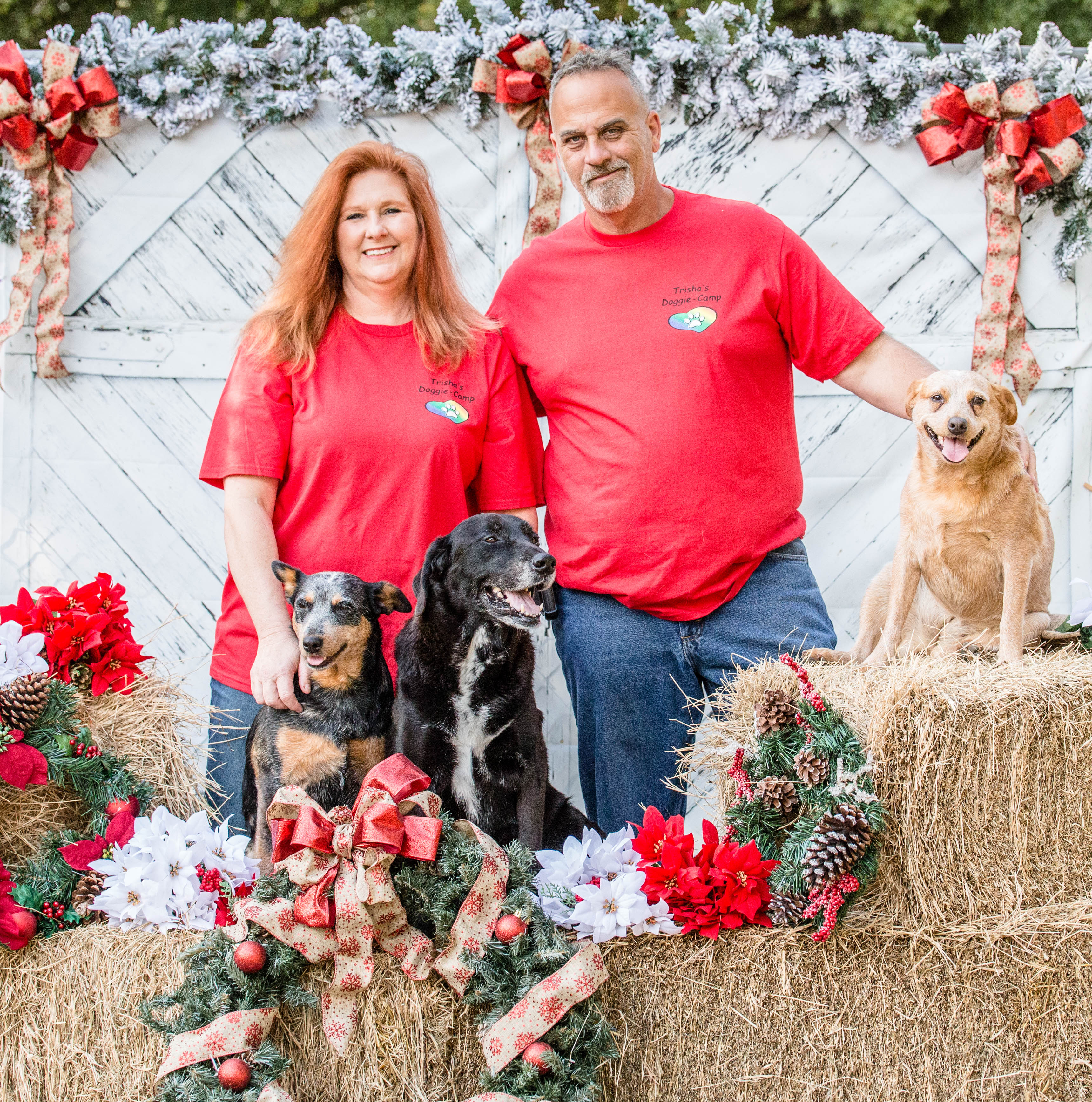 Your camper will ALWAYS be supervised by at least 1 animal caretaker at ALL TIMES. They are never left alone or unattended, this includes overnight.
SAFE AND FUN
We offer a HOME STYLE environment that is a safe and fun place for your pets.
With this in mind, all campers must be spayed or neutered over 9 months old.
There is room to run and play or just relax.
They have the option to play outside or go inside to be in the air-conditioning or heat depending on the time of year.
Everyone is under continuous supervision.
We do however kennel each dog twice daily during feeding.
No kennels to sleep in at bedtime….
All drop off and pick ups are by APPOINTMENT ONLY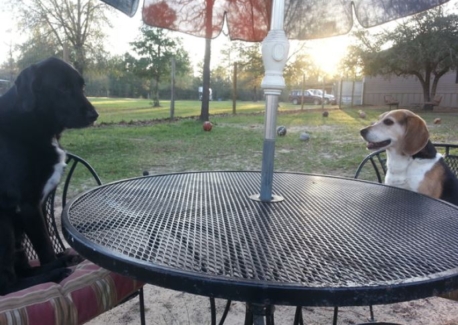 WHAT YOU NEED TO KNOW
All Drop-Offs/Pick-ups and interviews are done by APPOINTMENT ONLY
All dogs are required to do a Pre-boarding interview to see how they will do in this environment for their safety. Please allow enough time before boarding your pets.
All pets are feed separately in kennels for their safety.
Current vaccinations must given 48 hours prior to stay.(Rabies, DHLPP Distemper, and Bordatella- kennel cough)
Why Trishas doggie camp is the best choice for your pet:
If you have a rescued pet and they are afraid of shelters or kennels, loud noises, thunder or simply does not do well staying in Kennels. If you are a loving pet parent who's main priority is to provide your pet(s) a safe environment where they are free to play and roam and it is a calm and stress-free facility with a home setting. If your pet is loved and spoiled like they are a family member and you want your pet to get the same love and attention while you are gone.
Does your dog have special needs?
If your dog has any special needs,( medication, food allergies, or dietary needs) please make us aware, we will do everything we can to make them feel at home.
Value Added Services
All dogs go home with a complimentary bath if they stay for 2 or more nights.